7th International School on Electronic Business - eBiz2019
SCHOOL OF SCIENCES - Department of Information and Communication Systems Engineering
8 Jul 2019

to

14 Jul 2019
Dr. Dimitris Drossos, Assistant Professor, Athens University of Economics & Business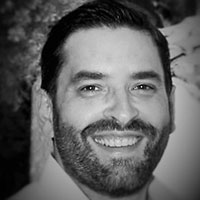 Dimitris Drossos is Assistant Professor of Digital Business at the Athens University of Economics & Business. He studies consumer experiences with new media and digital business practices. He supplements his research expertise with consulting on E-entrepreneurship and E-marketing, and has trained diverse public and private organizations. Dimitris has published in the International Journal of Electronic Commerce, Electronic Commerce Research and Applications, the Journal of Internet Commerce, Behaviour and Information Technology, the Journal of Interactive Advertising etc. According to Google Scholar, his work has been cited over 700 times.
Expertise: Web Startups & Digital Marketing
Dr. Constantinos Coursaris, Associate Professor, Michigan State University
Dr. Constantinos K. Coursaris is an Associate Chairperson, Director of Graduate Studies, and Associate Professor in the Department of Media and Information, as well as Associate Professor in the Department of Advertising and Public Relations. He is also Professor by Courtesy, Usability / Accessibility Research & Consulting in MSU Outreach and Engagement. Constantinos studies user motivations, expectations, and experiences with new media and the consequent design implications with a focus on social systems. His current research interests lie in the intersection of usability and mobile technologies for the purpose of health and/or commercial applications. He supplements his research expertise with consulting on social media for governance and/or marketing, and has trained diverse organizations in North America, Europe, the Middle East and North Africa (MENA). Follow him @DrCoursaris.
Dr. Wietske Van Osch, Assistant Professor, Michigan State University
Dr. Wietske van Osch received her Ph.D. in Economics (Information Systems) at the University of Amsterdam. Her doctoral dissertation focused on "Generative Collectives" and in particular the structural, cognitive and technological dimensions of online communities that result in enhanced innovation and won the First Runner Up award for the ACM SIGMIS / AIS Best Doctoral Dissertation Award 2012. Before joining the Department of Telecommunication, Information Studies, and Media at Michigan State University, she was a lecturer at the University of Amsterdam, teaching both B.Sc. and M.Sc. courses on Organization & Management Theory, Innovation & Design, and Research Methods. Wietske holds a Bachelor of Science in Culture, Organization and Management from the VU University of Amsterdam and a Master of Science in Organization Science from the VU University of Amsterdam/Copenhagen Business School. Her current research interests include online communities, social media, and enterprise social software and in particular the potential of these platforms for enhancing collaboration within and beyond organizational contexts. Current research projects involve extensive industry collaborations for research on Enterprise Social Software, big data, and social media marketing with companies including Steelcase and Leo Burnett.
Dafni Prosalika, Chief Commercial Officer, ATCOM
As ATCOM's Chief Commercial Officer, Dafni Prosalika is in charge of the commercial supervision of the company's key accounts, the achievement of sales quota and the commercial development of ATCOM's offered products and services. Dafni further oversees the company's marketing efforts as well as acts as a company spokesperson, representing ATCOM at several conferences and events related to digital technologies. Before joining ATCOM, she co-founded Sigmund Communication, a boutique PR company, leading its business development efforts for three years. Clients included Chinese conglomerate Fosun, G4S Group, Turkish Airlines, Bristol Myers Squibb, BP, Dior, Vikos, Kraft Paints and others. From 2012 until 2015 she held various positions at V+O Greece, Eurojust and Europol in the Hague. She holds a BSc in Psychology from the University of Warwick and an MPhil in Criminological Research from the University of Cambridge.
Dr. Modestos Stavrakis, Lecturer, Univ. Aegean
Modestos Stavrakis is a Researcher/Lecturer in the Department of Products and Systems Design Engineering at the University of the Aegean. He holds a PhD in Design from the same university, an MSc in Computer Aided Graphical Technology Applications and a BA(hons) in C.Visualisation from the University of Teesside (UK). He worked as a researcher in the areas of interaction design, multimedia design, 3D modelling, virtual reality installations design, collaborative systems design for supporting design processes and the development of assistive technologies (VR and web) related to the support of visually impaired. His research has led to the co-authoring of journals and conference publications and book chapters in the areas of Interaction Design, User Experience Design, HCI, computer aided collaborative design, web information systems, computer assistive technologies, virtual reality, digital media design, digital arts and distance/e-learning.
Dr. Georgios Tsimonis, De Montfort University
Dr Georgios Tsimonis is currently working as Lecturer in Marketing at the Department of Strategic Management and Marketing, De Montfort University. He is the Module Leader for the postgraduate modules of 'Creative Brand Strategy' and 'Research Methods for Marketers', while he also teaches on the "Digital and Social Media context of Business" undergraduate module.
He holds a PhD in Marketing from Athens University of Economics and Business. The title of his doctoral thesis is: "Exploring Relationship Quality and its Antecedents in the Social Media context: The Application of the Relational Benefits and Costs approach"
He also holds a Master (MSc) in "Management" from Staffordshire University, UK, and a Bachelor's Degree in Economics from University of Thessaly, Greece.
His work appears in ABS listed Marketing journals such as the International Journal of Market Research, Marketing Intelligence & Planning, the International Journal of Internet Marketing and Advertising, and the International Journal of Quality and Service Sciences. He has also announced several scientific articles in various International Marketing conferences such as the Academy of Marketing Science (AMS), the Academy of Marketing Conference (UK), and AMA SERVSIG.
His research interests, among others, are: Social Media Marketing, Digital Marketing, Relationship Marketing, Consumer Behavior, Services Marketing.
Pennny Kontogeorgou, ICT and Data Protection Legal Expert and a Partner at Zoulovits-Kontogeorgou Law Firm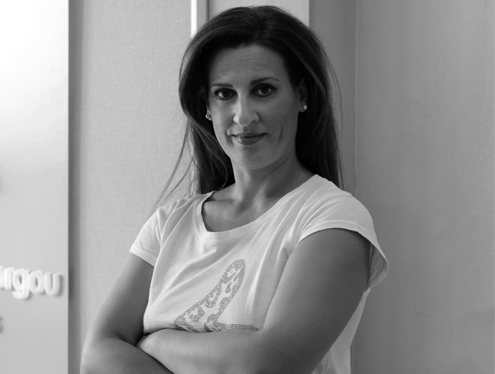 Penny Kontogeorgou, is an ICT and Data Protection Legal Expert and a Partner at Zoulovits-Kontogeorgou Law Firm. Having been awarded an LLM in Information Technology and Telecommunications Law from Strathclyde University, Penny has been advising large Digital Marketing, E-commerce, Technology and IT companies in Greece in e- business and Data Privacy Law matters leading their expansion into new markets and geographical territories across Europe and the Gulf States and has been supporting strategic Mergers and Acquisitions and organic business growth of the ICT sector. Her experience in e-Business, IT, Data Privacy spans over 15 years. She has participated in several Digital Transformation Auditing and Compliance Programs, for national and European Organizations, in the e-Business, Marketing, Retail, FMCG, Insurance and Medical business sectors.  
She currently provides its legal services to well- known Corporations in the field of Digital Media, e-commerce and IT, provides legal training for GDPR and e-Business Legal Affairs to GRECA members, ELTRUN, Athens Center for Entrepreneurship and Innovation (ACEIN), University of Economics – International MBA on Technology and Innovation, Center of Sustainable Entrepreneurship Excelixi S.A, and other educational as well as business organizations, whereas she works on several Digital Transformation Programs.