Lemnos is the 8th largest island in Greece, situated in the northern part of the Aegean Sea, with a population of around 17,000 inhabitants.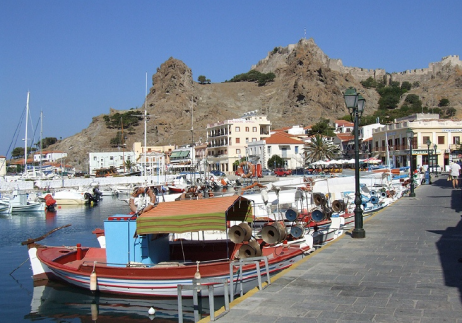 The principal town of the island and seat of the municipality is Myrina. Although the island is mostly flat (hence its more than 30 sand beaches), the west, and especially the northwest part, is rough and mountainous. The main towns are Myrina, on the western coast, and Moudros on the eastern shore of a large bay in the middle of the island.
Lemnos is well known for its wine, honey and cheese.
HOW TO GET HERE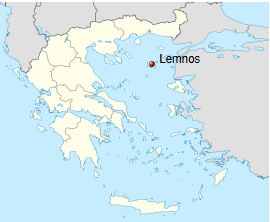 By Boat
There are frequent connections with Piraeus and Lavrio. Lemnos can also be reached from Thessaloniki, Kavala and Alexandroupolis. During the summer there are also boats to and from Kimi. The island is also connected to Agios Efstratios, Samothrace, Mytilene, Chios, Samos, Kos and Rhodes.
By Plane
Lemnos airport 'Hephaestus' has the longest runway in Greece and is one of the biggest airports in the Aegean. There are daily connections to Athens Airport 'Eleftherios Venizelos'. There are also flights to Thessaloniki, Chios, Samos and Rhodes. During the summer there are also charter flights from European capitals.
For further information please visit:
https://www.visitgreece.gr/islands/north-aegean-islands/limnos/
---